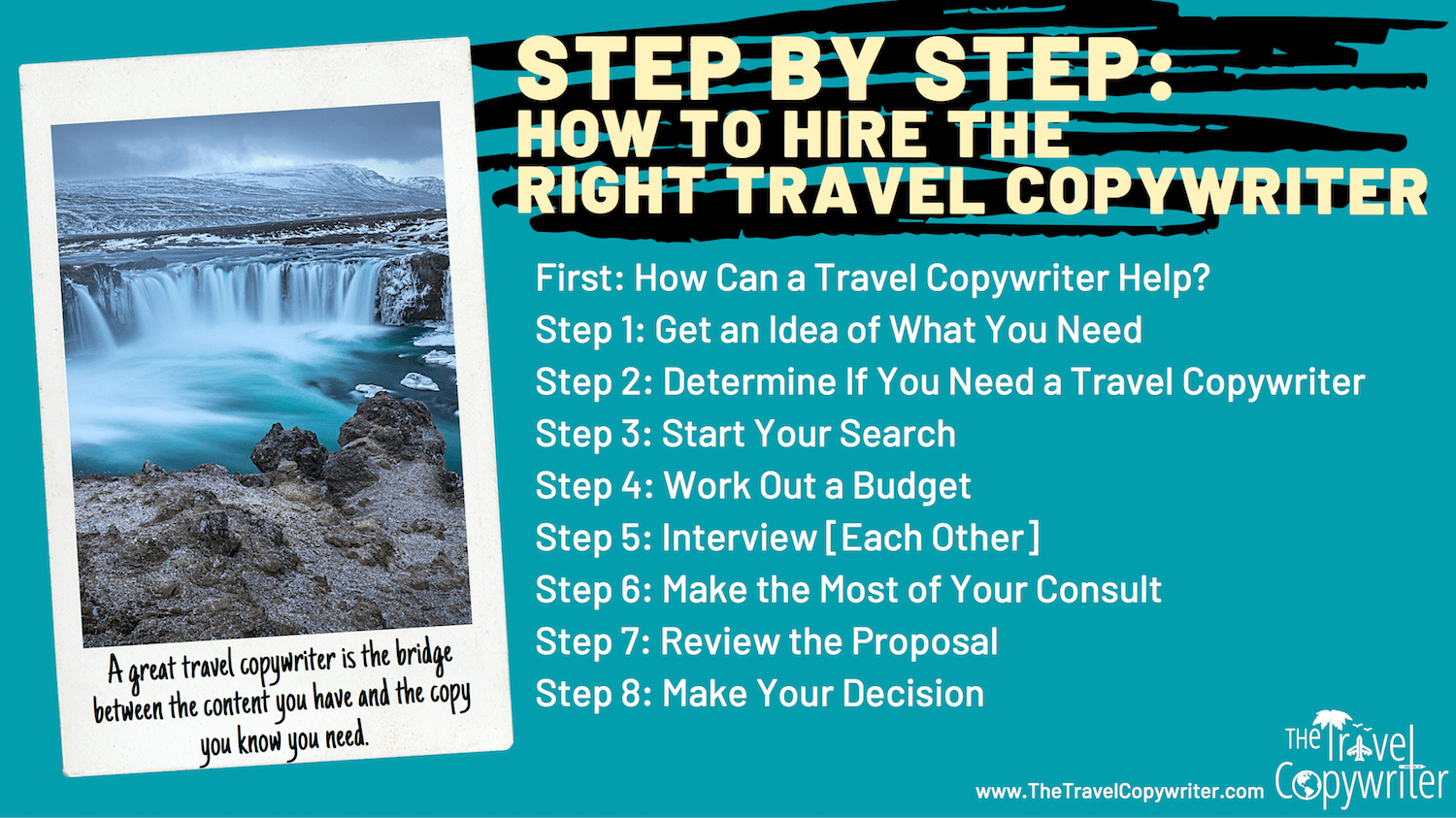 Yep, you were right – there's a ton to write, and not enough you to write it.
Your website hasn't been updated since your initial launch. Your blog is nigh on defunct. Your email onboarding campaign is drafted, but something's holding you back from hitting the Publish button. Your content to-do list has been growing since 2015.
How did I know that? Because, almost every travel brand I work with expresses some version of this story: Whether you're a solopreneur or a medium-sized hotel, a vacation rental owner or a niche travel agency, there's a gaping, sucking hole in the bridge that links the content you have and the copy you know you need.
Bottom line: Your team doesn't have the time or expertise to write all that "stuff." (And maybe, you're not even sure about what "stuff" you actually need.)
And that has sent you on the hunt for a great travel copywriter. That said, you're not quite sure how to go about your search. You're don't know what to look for, once you've identified a great candidate. And you definitely don't know how you could save yourself some money along the way.
I do. Here's how to get from Point A to Point Bookings. (Couldn't help myself!)
Quick Look: