As a travel copywriter, I write for hotels, travel agencies & tour operators, and vacation rentals, delivering clean, evocative copywriting, blogging, and marketing that converts.
I also work with:
Travel Marketing Agencies
Need a knowledgable, professional travel copywriter with experience in the industry? I'm your gal.
I've worked with small and big-name travel marketing agencies to create client website copy, email newsletters, visitor's guides, brochures, blog posts, and other deliverables.
Travel Products
If you market a product – luggage, toiletries, journals, you-name-it – to travelers, I will write copy that makes more sales. I will build a blog that travelers want to follow. I will write emails that get opened. I will write sales-focused travel copy.
Luxury Travel Brands
Luxury is its own commodity in this industry. You need a travel copywriter who understands not only sales and travel, but also the luxury sphere. Who is your audience, what are their priorities, and what sells them on a luxury experience?
Other Travel
Long story, short – if it's travel, I can write it. And copywrite it. Because that's the key: You need a copywriter who can blend the magic of travel with the science of selling. You need bookings-focused travel copywriting.
Email Me About Travel Copywriting
I write:
Travel Brochures
Glossy brochures are big on photos, leaving limited space for text. When every word counts, your brochure copy needs to pack some serious selling punch. That means great imagery that speaks directly to your target market.
That means conversion-driven brochure copy.
Visitors Guides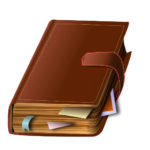 Whether you're building web content, penning a guide to provide in property, or creating an opt-in customer freebie, visitors guides are excellent marketing tools for your business.
Wow your readers with style and great information, and they'll know you're the go-to experts in your field.
Email Marketing (incl. Newsletters)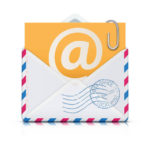 There's no better way to keep in touch with your email list than weekly or monthly newsletters. But sending out discounts or special offers doesn't cut it anymore. You need email copy that entices customers to click and book.
From content curation to original text, a well-written newsletter builds customer loyalty.
Landing Pages
High-converting sales pages are the travel industry's best friend, helping focus your marketing offers and discover which tactics drive the most bookings. Of course, great ad + landing page text is the key to success.
Bottom line: Weak copy does not make sales. Do landing pages right, with high-converting copy.
Press Releases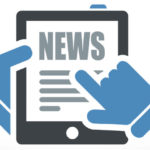 When your company makes the news (or should make the news) a press release gets the word out. A good headline grabs attention. And a great lede ensures your release gets picked up.
Write a press release so strong, it can go directly to print. Then, chances are, it will.