Costa Rican Vacations is a travel agency that focuses primarily on higher-end leisure travel. That said, Costa Rican travel – even the luxury kind – is usually a casual affair, focusing on nature and adventure. The company's casual, experience-based copy reflects this type of travel.
When we began working together CRV was growing rapidly and needed help building an online travel guide and re-launching their blog. Over the course of a year+, I worked with the team to plan, produce, write, edit, and revise all blog and guide content.
The goal was to create smart, often funny, always helpful content to inspire Costa Rican travel.
The Client's Verdict
"Erin is great writer, always meeting our impossible deadlines while maintaining a creative, positive outlook. Over the past six months, she has helped us create our online Travel Guide to Costa Rica. And what a help it is! Once she hopped on board our team, the hard task of organizing content and putting together the right info in the right places became a breeze. Her insight on what info is useful to travelers, and how to present written content, is priceless. She's very knowledgeable, doing thorough research on each topic, and together with her enthusiasm, she's a valuable work companion." ~Jelena Radic, Senior Online Content Editor, Costa Rican Vacations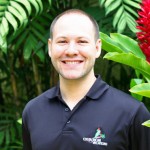 "Erin is a true professional who knows her craft. She has outstanding writing skills and a wealth of travel industry knowledge." ~Casey Halloran, Owner, Costa Rican Vacations
The Final Product
(A few of my favorite bits)


Have a project in mind?
I'd love to discuss your upcoming writing project. Please call or email for your free consultation.