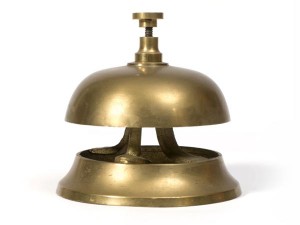 Great travel copywriting is about a lot more than words.
It's about finding the right words – the illustrative, evocative ones that appeal to travelers – and then combining them with the right messages to sell whatever it is you're offering.
Because at the end of the day, great travel copywriting is about more bookings. And that brings us around to me.
Yes, I love travel and I love copywriting. And yes, I bring enthusiasm and industry expertise to every project. But what sets me apart is my results. Inquiries and reservations in your inbox. Bookings.
Let's work together to blend excellent copy with the fantasy of travel. To build trust. To paint a picture. To differentiate yourself. To get a leg up on the competition.
Don't work with just any copywriter, choose The Travel Copywriter.
Hotel Copywriting
Your hotel, whether it's a small boutique property or a luxury resort, needs someone to tell your story. Hotel copywriting blends evocative descriptions with sales copy to sell your unique experience.  More →
Hospitality Copywriting (Travel Agencies & Tour Operators)
As a travel agency or local tour operator, you know that there's a lot of competition. But no one does what you do, the way you do it. Tourism copywriting weaves illustrative descriptions of your unique offerings, both showing and telling why tourists should travel with you. More →
Vacation Rental Copywriting
Supercharge your vacation rental sales with a strong website or listing description. Clear, compelling copy speaks directly to vacationers, and makes your home stand out from the crowd.  More →
Other Travel Copywriting
I also work with travel marketing agencies, travel product companies, luxury travel brands, and other hospitality businesses to build strong, sales-focused copy with a travel twist. Services include email marketing, content marketing, and all other manner of copy (brochures, visitors guides, landing pages, etc.). More →
Travel Content Marketing
Content marketing means getting the word out for your travel, tourism or hospitality business. It's showcasing your expertise. It's building relationships, before travelers ever contact you. From blogging and travel guides, to free downloads and newsletters, I make it easy for you. More →
Website Consultation
Think your website has what it takes to wow future customers? To make sales? You might be right. I offer a free website consultation to new customers, so we can chat about your current travel copywriting, blogging, and content – whatever you want, whatever questions you have. More →