FOR THE TRAVEL INDUSTRY
Get more bookings.
Hi, I'm Erin, The Travel Copywriter.
I'm a copywriter by trade and an explorer at heart. I've been your loyal guest for decades, so I am your target audience. But I've also worked for years as both a copywriter and professional travel writer, so I understand the business side of the industry. I speak your language and know your terminology. I'm passionate about your copy – and your success. Together, let's craft the words and messaging to connect with travelers and drive bookings.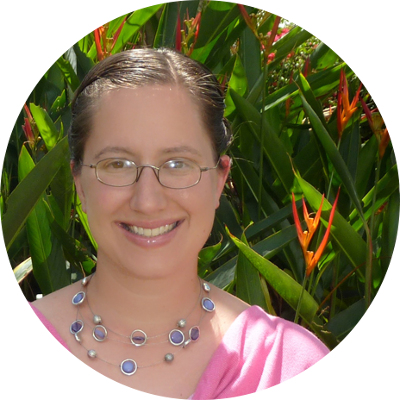 So, what do I do? In the simplest terms, I am your storyteller. Tell me your tale, and I'll weave a story that resonates with your audience – and sells your travel experience.
In the online world, where travelers can't yet see, smell, touch, taste or hear your offering or destination, it's my job to make the fantasy come alive – to tease their senses into a dream that involves you. And only you.
WHY HIRE ME?

✓ I UNDERSTAND TRAVEL:
Years in the travel industry + years of copywriting experience = a deep understanding of how to entice travelers to click "Book."
✓ I LISTEN:
Every project begins with you: What are your needs? Your goals? Your timeline? Your preferences? I'll fit your mold, instead of making you fit mine.
✓ I'M EASY TO WORK WITH:
My job is to make your life easier, so whether you want to be über involved or completely hands off, I'll make it happen.
✓ I'M A STICKLER:
There's no shame in my writing game: I'm a stickler for good writing, right down to the persnickety details. I make your copy look good.
✓ I MEET DEADLINES:
Even when the time is tight, I make it work.
✓ I'M # 1:
Search for "travel copywriter" and my website appears at the top of Google's organic (unpaid) search results. I may not be a professional SEO, but I do understand the role content plays in search engine optimization.
My Travel Copywriting Services
I give you the words to engage travelers, boost inquiries, and maximize bookings. I wear many hats but the bottom line is, if it's about travel, tourism, or hospitality, it's what I do.
IS YOUR TRAVEL COPY WORKING?
Is your website copy stagnant? Are your email marketing efforts falling flat? Are you stumped on how to make your third-party listings POP?
Cheat Sheet: If you're not booked solid, then there's room for improvement.
Let's talk. How can you attract more travelers? How can you build traveler trust and loyalty? How can you differentiate yourself?
How can you get more bookings? With great copy, that's how.