(For in-depth info on many of these projects, please visit my portfolio.)
"Working with Erin is one of the best decisions any vacation rental owner or operator can do to improve the attractiveness of their listing and turn lookers into bookers!
Her professionalism, responsiveness and creative mastery of keywords – essential for optimizing your website's content – has proven results for every VR listing we've enlisted her skills. She's worth every penny! Make your website stand out. Let Erin lend her expertise and maximize the potential of your online presence. You won't be disappointed."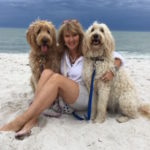 "Hiring Erin to write my web copy was one of the smartest business decisions I have made to date.
Not only did she nail my vision right out of the gate, but she's fun to work with and holds me on task. She paints a picture with words… how fitting for my company!"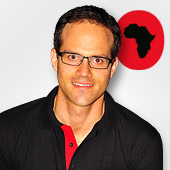 "We worked with Erin on a complete overhaul of Africa's Point's website. This was a very large project with wide scope, spanning hundreds of pages on a range of topics, including destination profiles, detailed itineraries, and hotel descriptions.
Our goal was to create creative, assertive copy that would instill trust in our clients and paint a vivid picture of the African safari experience. Her Creative Brief was a great tool, as it helped us zero in on our desired writing style. Over the past half-year, Erin has delivered descriptive, engaging content. She is very responsive via email, works well within our deadlines, and is quick to deliver any requested edits. We're thrilled with what's she's written for us so far, and look forward to continuing our association in 2014."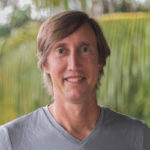 "Erin played a vital role in copywriting and editing all areas of our Costa Rica travel website. She guided our online travel publication by providing great creative direction, copyediting, and writing dozens of pages of well-crafted content. She also developed our email drip campaign and our lead-capture downloadable travel guide.
Her direction and professionalism help in us producing a wide range of content in a short timeframe. "
Kevin Garrity, Founder & CEO, Squeeze Pod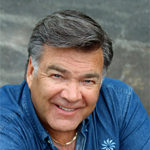 "Erin is a versatile writer who uses many professional writing voices to reach the targeted audience. She is professional, flexible and punctual.
"For Squeeze Pod, Erin developed a storytelling style that's both fun and effective. Additionally, her SEO writing skill has increased our web views, page views per session, and conversion rate.  The bottom line is that our business has increased using Erin, and that's why I highly recommend her."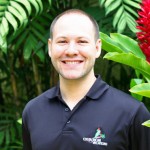 "Erin is a true professional who knows her craft. She has outstanding writing skills and a wealth of travel industry knowledge."
Jelena Radic, Senior Online Content Editor, Costa Rican Vacations
"Erin is great writer, always meeting our impossible deadlines while maintaining a creative, positive outlook.
Over the past six months, she has helped us create our online Travel Guide to Costa Rica. And what a help it is! Once she hopped on board our team, the hard task of organizing content and putting together the right info in the right places became a breeze. Her insight on what info is useful to travelers, and how to present written content, is priceless. She's very knowledgeable, doing thorough research on each topic, and together with her enthusiasm, she's a valuable work companion."
Adam Hodara, Co-Owner, Visit Santa Teresa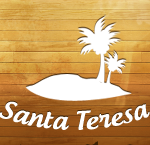 "My company, Visit Santa Teresa, worked with Erin to develop our travel copy from scratch. We had an eclectic mix of text to write – hotels, tours, destinations, and complete itineraries, as well as our company vision and mission statement.
Her Creative Brief was the perfect tool to pinpoint what we wanted: From the very first, Erin really nailed our style and message! Communication was prompt and she delivered on deadline. We couldn't be more pleased with our new copy, and hope to work with Erin again in the future."
Andrea Lizano, Web Designer, Nosara Falls
"When we first contacted Erin, we were on a very tight deadline and didn't know if anyone would be able to meet our required turnaround. Not only did she meet our deadline, she delivered early! And as for her writing, it engaged the senses and put our readers in the moment – just what we wanted. We're very happy with the work Erin did for us."
Genna Robustelli, Editor, Tripfab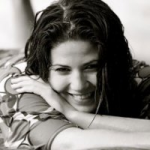 "Erin is an incredibly talented writer, translator and editor. Perhaps even more importantly, she has a creative mind – making her a great problem solver. She is extremely responsive via email, never misses a deadline and is an exceptionally hard worker.
Her consistent, high quality work also comes with a high turnaround rate, making her one of our most dependable freelancers. Her writing is a pleasure to read and requires little to no editing on my part. I can't recommend her highly enough."
"Erin brings years of experience in the travel writing field and can handle a limitless range of topics with ease, accuracy and flair. Whether the focus is technical, flowery or on SEO, she always adapts to meet the needs of our print and online magazine mediums, while prioritizing the needs and interests of our readers.
Her excellent Spanish is an additional plus in getting accurate accounts from interviews and sources in Costa Rica."
Have a project in mind?
Visit my portfolio for some samples, then get in touch! I look forward to discussing your upcoming writing project.