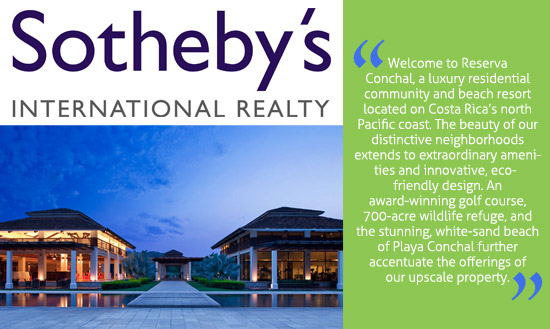 Sotheby's International Realty-Costa Rica is real estate agency focusing on luxury properties for sale in Costa Rica.
Sotheby's International Realty-Costa Rica contacted me to create a dedicated Reserva Conchal sub-site in preparation for new real estate offerings. Copy included sections on the resort's amenities, Playa Conchal, and the communities of Roble Sabana, Cortez Amarillo, Llama del Bosque, Bougainvillea, Carao, Jobo, Malinche, and Melina. They required short turnaround for their copy, and needed all text in English and Spanish.
The Final Product
(A few of my favorite bits.)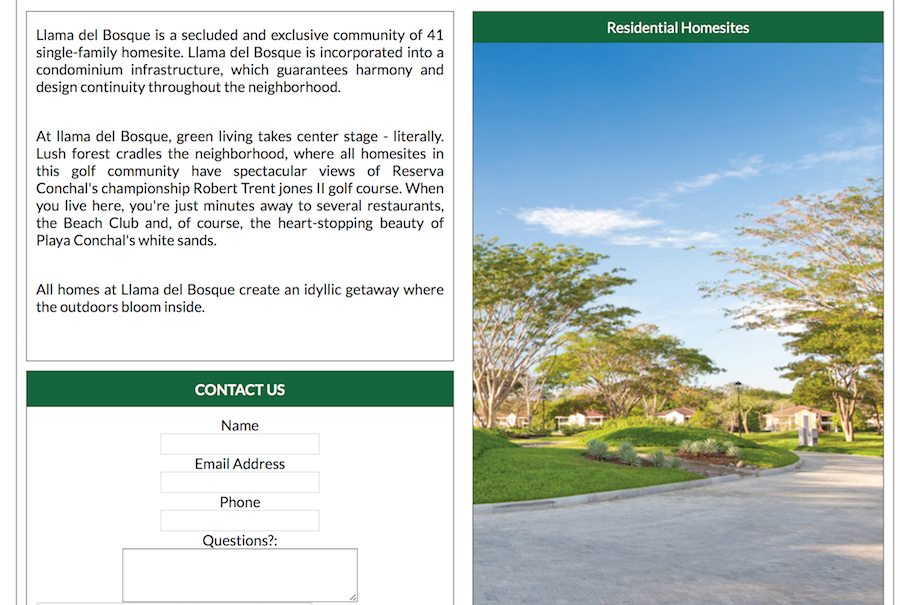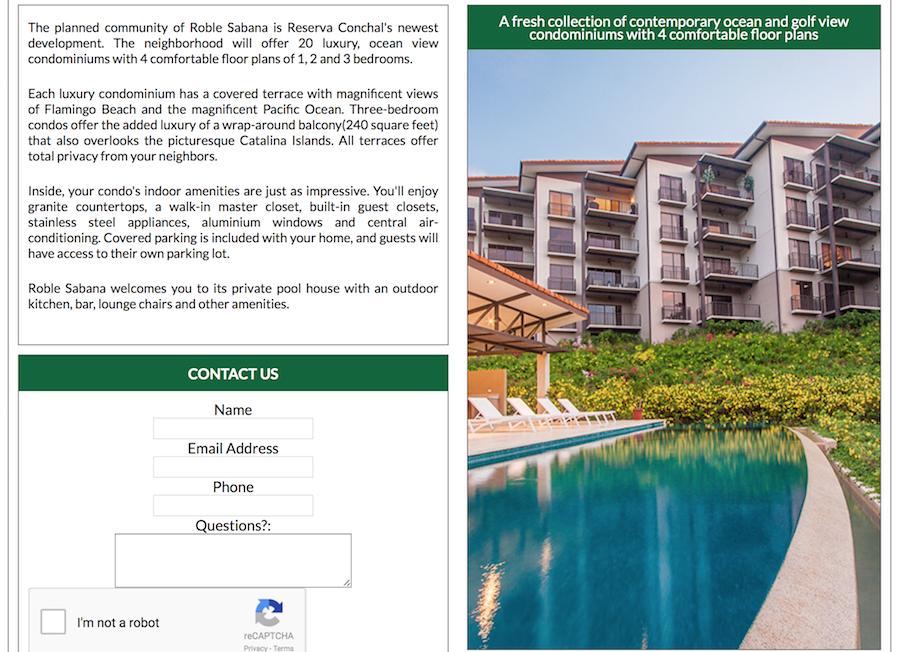 Read more at Sotheby's Reserva Conchal sub-site.
Have a project in mind?
I'd love to discuss your upcoming writing project. Please call or email for your free consultation.