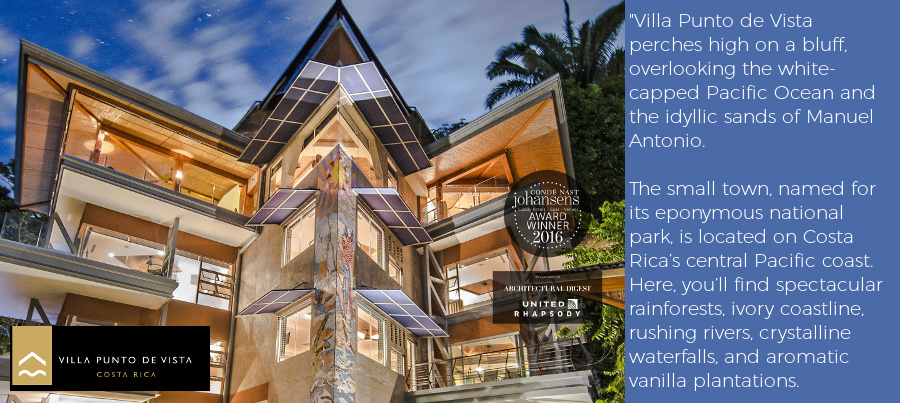 Villa Punto de Vista is a luxury villa located in the hills of Manuel Antonio. The Condé Nast-awarded villa is very high-end – a full-service, 10-bedroom estate surrounded by private Costa Rican rainforest and overlooking commanding views of Manuel Antonio Bay and the Pacific Ocean.
When Villa Punto de Vista first contacted me, they were on a tight deadline. They had recently redesigned their site, and their copywriting deadline was fast approaching. The time-sensitive challenge was to write copy that appealed to their key markets, while communicating a sense of clean, elegant, and barefoot luxury – a once-in-a-lifetime location and experience.
The resulting copy is clean and concise, while still selling the romance of this incredible villa. We segmented the copy into very clear sections, for clarity, and used ample internal links to lead site visitors on a voyage through the site.
The Final Product
(A few of my favorite bits.)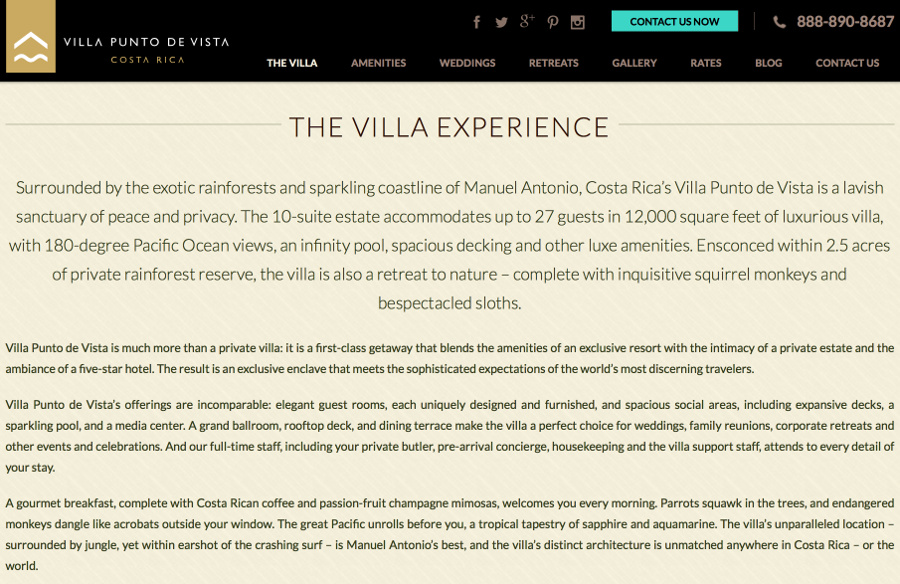 Have a Project in Mind?
I'd love to discuss your upcoming writing project. Please call or email for your free consultation.