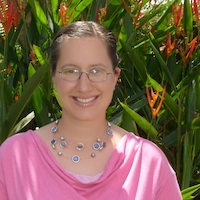 Hi, I'm Erin, The Travel Copywriter.
I'm a copywriter by trade and an explorer at heart. I've been your loyal guest for decades, so I am your target audience. But I've also worked for years as a professional travel writer, and I understand the business side of the travel industry. I speak your language and know your terminology. And I carefully craft my words to connect you with your travelers. I'm passionate about your copy – and your success.
Tell a Better Story
So what do I do? In the simplest terms, I am your storyteller. Tell me your tale, and I'll weave a story that resonates with your audience – and sells your travel experience. In the online world, where travelers can't yet see, smell, touch, taste or hear your hotel or destination, it's my job to make the fantasy come alive – to tease their senses into a dream that involves you. And only you.
My brand of travel copywriting is all-inclusive (sorry, couldn't resist!) – any type of travel or hotel writing:
Hotel and hospitality copywriting, including web copy and sales materials for your travel agency, tourism bureau, hotel or destination website
Destination marketing materials, like email campaigns, newsletters, visitors guides, brochures, and press releases
Content marketing, extending to travel blogging, brand storytelling, travel guides and social media
B2B writing, such as business brochures, email marketing, newsletters, case studies, white papers, and brand journalism
I give you the words to engage your guests, maximize bookings, boost ROI and generate qualified leads. I wear many hats, but the bottom line is, if it's about travel, tourism, hotels or hospitality, it's what I do.
You Are My Specialty
I work with B2C travel & tourism companies throughout the hospitality industry, from hotels and inns to travel agencies, spas, and vacation rentals. I also work with B2B businesses in the hotel and hospitality industry.
Want to get started? Check out how I can help, have a look at some of my work, or just take it from my happy clients. Together, we can do extraordinary things.
Book a Complementary Consultation
Let's write your success story. to set up a free consultation, so we can chat about your marketing goals, brand and writing needs. Looking forward to it!
p.s. I'm also bilingual. (English & Spanish)