Recent Clients:

Recent Projects
Click the thumbnail to read more about each:
Other Samples
Tripfab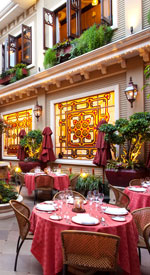 Named for Costa Rica's "grain of gold" – the coffee bean – Grano de Oro is one of San Jose's most beautiful and historic hotels. Located in downtown, the boutique hotel's tree-shaded street and tranquil grounds belie its central location. Grano de Oro's ambiance exudes old world charm, from the rooftop deck – complete with decidedly modern Jacuzzis – to tropical gardens and charming atriums.
I collaborated with TripFab, a travel startup, to create nearly 150 Costa Rica vacation itineraries, hotel reviews, and activity highlights.
---
Watauga Lake, Tennessee Destination Website
Watauga Lake, nestled in the Appalachian Mountains and the Cherokee National Forest in northeastern Tennessee, enjoys the most stunningly beautiful lake and mountain views in the 'Volunteer State'. The lake covers 10 square miles of two mostly-rural Tennessee counties, and recreation and tourism have produced economic and quality-of-life benefits for Watauga's surrounding communities.
I co-authored the unofficial destination site for Watauga Lake, Tennessee. Before writing a word of copy, I stayed at the lake for a week, researching on-the-ground topics like restaurants and activities. The final result is a balance of travel allure and hard facts.
---
Kathika Travel Blog
As you dig into a spicy, citrusy ceviche and down a typical rum drink, you'll know that coming to Puerto Rico was a fantastic choice… Surrounded by temperate aquamarine waters and featuring a saucy blend of Latin culture and American ways, this Caribbean island is a popular destination for families, friends, and groups of all kinds.
I collaborated with the Kathika Travel Blog on a wide range of travel posts, from tempting destination tidbits to my favorite travel gadgets. The goal was fresh, crisp content that would inspire globetrotters – and helpful articles that would make their travels just a little bit easier.
---
CostaRica.com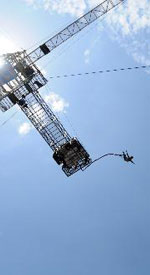 I thought I knew what to expect. But this week's biggest revelation? Adventure is best experienced, not researched. You can't fully comprehend Arenal's awesome offerings until you're craning your neck up at an active volcano, speeding down a foaming river, and hurtling upside-down through the air at 100+ mph. (In my defense, they didn't warn me about that part in advance!)
I worked with CostaRica.com to build their travel blog and living blog. One of my primary duties was to travel extensively around the country, developing day-by-day destination posts to chronicle my adventures.
---
The World Lakes Blog
Tucked underground in one of the massive caves on Greece's Kefalonia Island is Melissani Lake, or Melissani Cave. Visitors descend into the cave, where guided rowboats – the only way to tour the lake – take them across Melissani. Visit on a sunny day to enjoy the full effect of the streaming light in the first hall of the cave, which transforms the water below into a dancing rainbow of aquamarine colors.
I helped establish and author the World Lakes Blog for Lakelubbers.com. The goal: to create a resource of the most unique, most fun, most incredible lakes on the planet. Some of my favorite posts include highlights of lake monsters, wine country lakes (U.S. & international), and the world's most unusual lakes.
---
Escape Villas, a Costa Rican Vacation Rental Webiste
Costa Rica's beaches, boasting both exceptional and varied beauty, are like a siren's song from afar, luring tourists from all over the globe. Running the gamut from rocky shelling beaches to gorgeous expanses of pink, black, and white sand, Costa Rica's shores beckon you with more than 1,200 kilometers (750 miles) of oceanfront to explore.
Escape Villas is one of the top vacation rental companies in Costa Rica. I created their Costa Rican beaches section, to highlight some of the natural attractions along the Pacific coastline.
---
Disclaimer
This page illustrates professional copywriting credentials for Erin Raub, the Travel Copywriter. All images are meant only to provide context as representation of work. As such, any depiction of design, imagery, copyrights, marketing names, trademarks and branding is incidental and all such elements are the express property of their respective owners. No endorsement by is intended or implied. All text and images is original and copyright to their respective owners, and may not be copied, adapted, or remarketed.