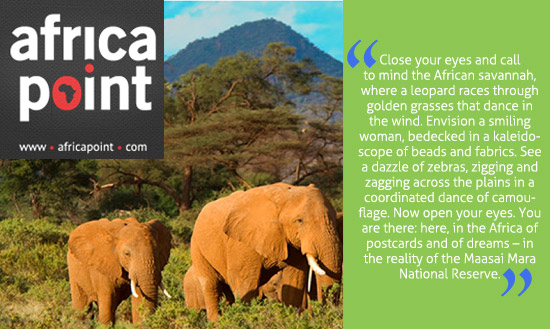 Africa Point specializes in luxury safari travel specializing in African safari vacations, beach holidays, and other adventures on the continent.
When we began working together, Africa Point was on the eve of its 15th anniversary and the new owners had decided to celebrate with a complete website overhaul. I worked with them over a period of 6+ months to develop the bulk of their new copy.
The goal was to create living, breathing copy that would paint a portrait of the African safari experience, while instilling trust in potential clients, who were often continents and timezones away from Africa Point's Nairobi headquarters.
The Client's Verdict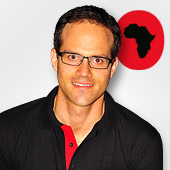 "Our goal was to create creative, assertive copy that would instill trust in our clients and paint a vivid picture of the African safari experience. Over the past half-year, Erin has delivered descriptive, engaging content. We're thrilled with what's she's written for us so far, and look forward to continuing our association." ~ Stefan Bollier, Co-Owner, Africa Point International Ltd
The Final Product
(A few of my favorite bits)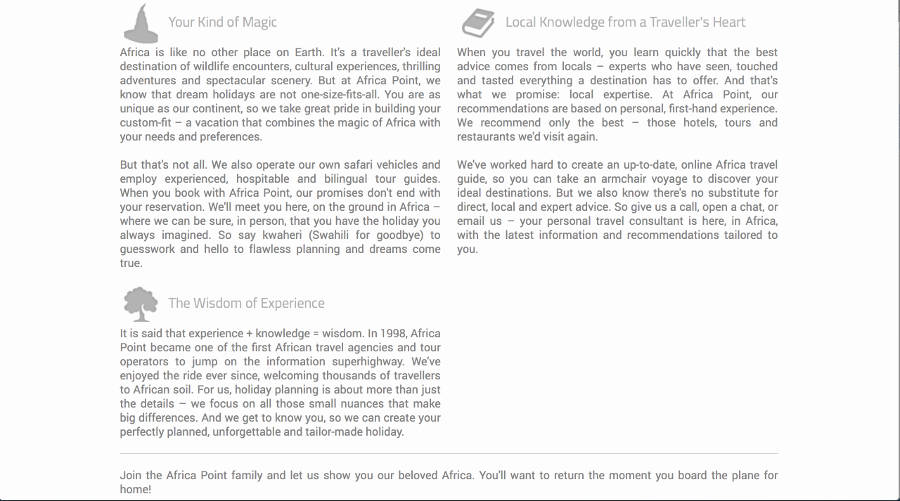 Have a project in mind?
I'd love to discuss your upcoming writing project. Please call or email for your free consultation.