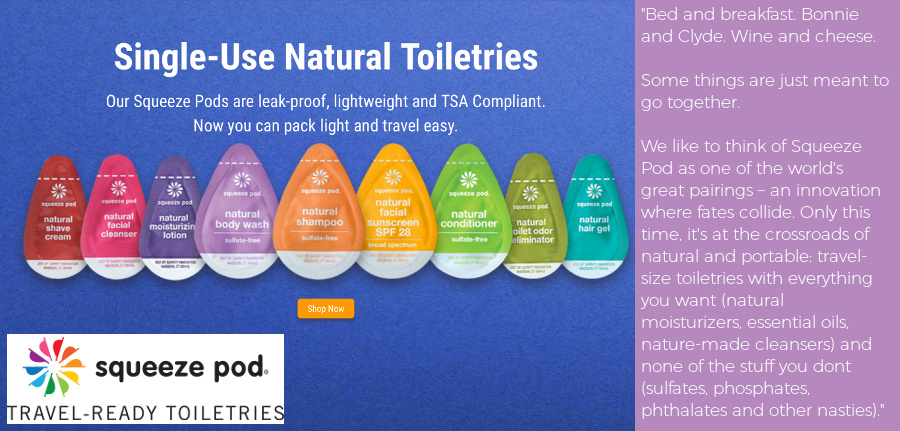 Squeeze Pod sells "travel-ready" natural toiletries: TSA-compliant, individual-use toiletries packaged in innovated "pods" that won't leak, explode, or otherwise get squashed during travel.
When I began working with Squeeze Pod, the company was in the midst of a rebranding. The challenge was to create fun and approachable on-brand messaging: witty slogans, fun copy, and a fair bit of wordplay, always with the goal of informing and educating travelers to the benefits of Squeeze Pod travel toiletries.
We worked over a period of several months to develop the brand's voice, hone their style, and develop copy that popped. The result was a cohesive rebranding – catchy copy that complemented the chic redesign.
The Client's Verdict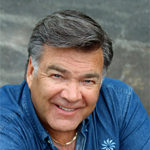 "Erin is a versatile writer who uses many professional writing voices to reach the targeted audience. She is professional, flexible and punctual.
"For Squeeze Pod, Erin developed a story telling style that's both fun and effective. Additionally, her SEO writing skill has increased our web views, page views per session, and conversion rate.  The bottom line is that our business has increased using Erin, and that's why I highly recommend her." ~ Kevin Garrity, Founder & CEO of Squeeze Pod
The Final Product
(A few of my favorite bits.)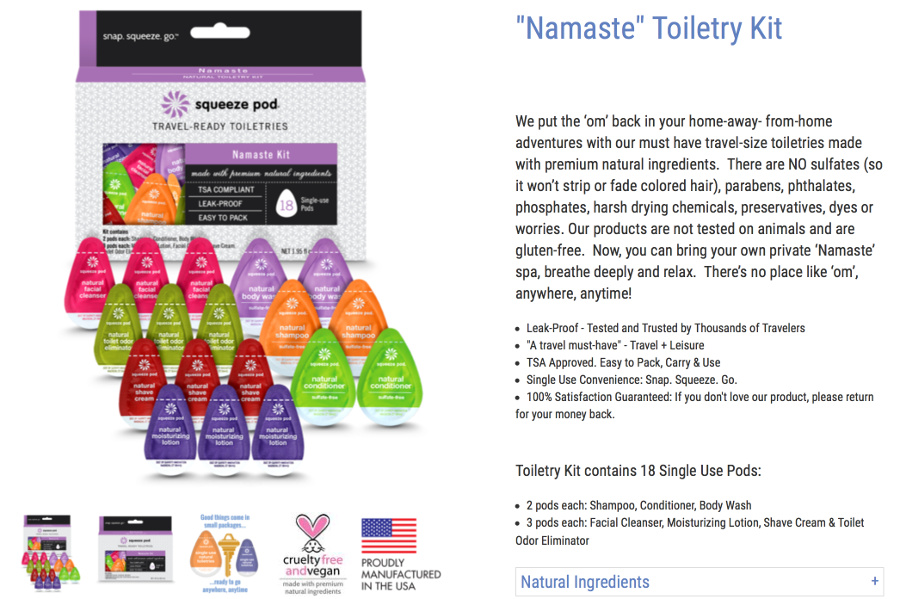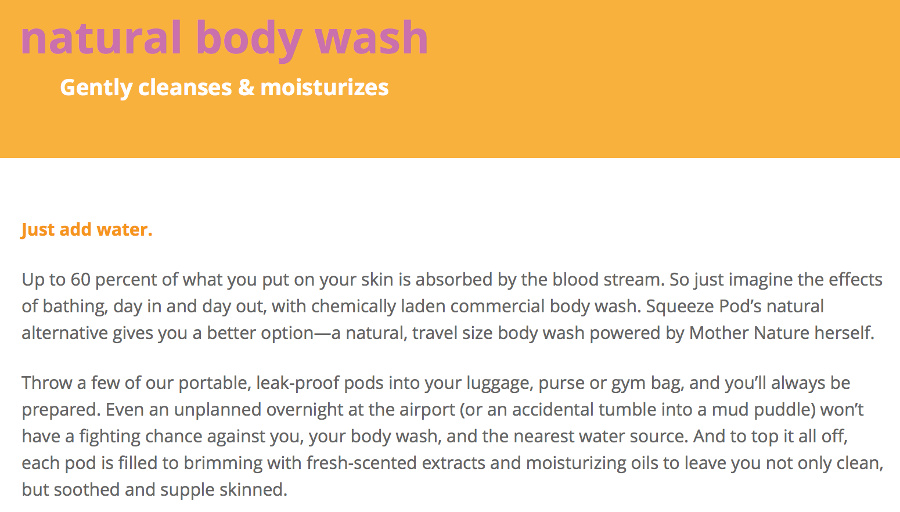 Have a project in mind?
I'd love to discuss your upcoming writing project. Please call or email for your free consultation.