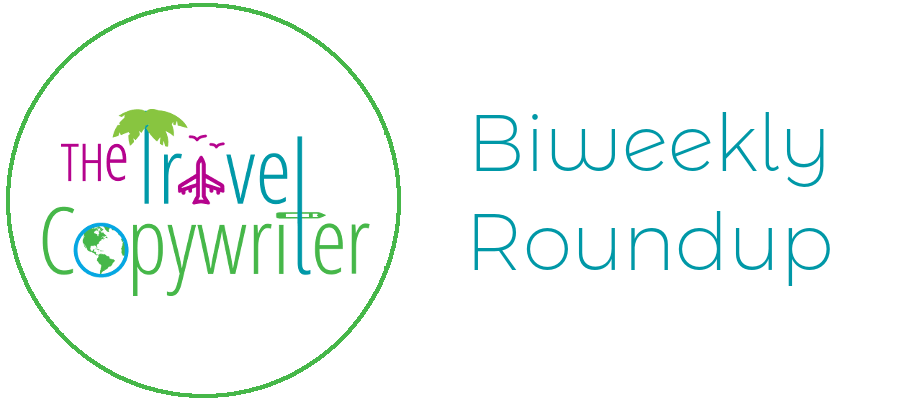 Travel chatbots, direct bookings via Facebook, sales through friendship, effective email subject lines – this roundup is a powerhouse. My head is still spinning a bit. So much information, in so short a time.
I'm just back from a week at the beach – a week of swimming, hammocking, and reading my days away. I didn't check email, didn't flip through my feeds, didn't even engage much on social media. I just dug in the sand with my kid, played lots of Pokémon Go, and drank plenty cold rosé. It was ataşehir escort perfect.
But wow. There's nothing like coming back to the office and opening my Feedly to more than 1,000 headlines. Sifting through industry news for this post… well, let's just say it's been a task! I can unequivocally say it's been a very busy (and productive) two weeks in the travel marketing & copywriting world.
Here we go:
Chatbots, Chatbots, and More Chatbots
Apparently, chatbots are in. But first things first: Hospitality Net (via EyeforTravel) wants you to know that travel brands don't yet leverage chatbot technology's full potential.
This is the part where we come to a screeching halt and back up a few paces. What the heck is a chatbot, and what can they do for travel? Tnooz has the goods, explaining why travel brands should invest in chatbots, right now. Bottom line: They're what travelers want in today's fast-response environment. They help close AND they save you time. Now, all that said, let's circle back to Hospitality Net for a quick(ish) intro on how to make a successful travel chatbot.
How to Write Email Subject Lines that Get Opened
I love this post from Joshua at the TopRank Marketing Blog. Love it. It's simple, it gets to the point, and it demystifies a lot of the well, mystery, behind writing emails that actually get opened. So, if you've ever worried you're doing it wrong (and, hint: we ALL worry about that), then head on over. I definitely learned a thing (or five).
8 Tips to Boost Direct Bookings for your Vacation Rental
Savvy vacation rental owners know – direct bookings are the present (and future) of the industry. As travelers get more hip to booking site "service fees," which can tack on 5-15% (or more) to a booking, they're looking elsewhere. And that elsewhere focuses around direct bookings. So, how can you be sure your VR gets those bookings? Jess at Lodgify has 8 great tips to convert window shoppers into direct bookers.
No One Likes the Hard Sell
This may be one of my favorite "how-to-sell" articles ever. Yes, ever. I freely admit – I'm biased. This my preferred sales method when I'm buying, and it's my preferred sales method when I'm selling. So it's nice to hear outside support for it.
Sales guru David Meerman Scott has some advice for anyone who sells anything (including travel): "People just don't want to be sold to." In the age of the World Wide Web, very little information is proprietary. So, when you're trying to get a booking, facilitate the sale; don't try to control the information. David puts it perfectly when he says, act like a friend, not like a salesperson.
Facebook Ads, Made Easy
My clients tell me that Facebook is working for them. Facebook is driving engagement, helping small travel brands stay connected, and even facilitating bookings for vacation rentals, bed & breakfasts, hotels, and travel agencies. All great, in my book.
It stands to reason, then, that you may be looking to drive more likes and engagement to your Facebook page. And that's why I'm sharing this great post (and podcast) from Michael at Social Media Examiner, on creative ways to attract more guests via Facebook, and also mistakes you really don't want to make.
How to Get More Bookings from Facebook
Okay, so you have more Facebook likes and better guest engagement – now what? Now you get booking, that's what! Thankfully, Net Affinity gets into the how of travel for Facebook, with this step-by-step post of 13 tips to get more bookings from Facebook. We're talking everything from the most basic (write a spectacular About Us), to the more advanced (use interest targeting), so head on over and learn what you can learn.
If Video is King, Why is No One Watching?
We've all heard that video marketing is huge, especially in the travel industry. So, you poured your blood, sweat, and tears (plus lots of time) into making an awesome video to promote your destination, or your vacation home, or your hotel's amenities, or your fill-in-the-blank. The problem: Your views are pathetic. Comments are nil. There is no wind left in your sails. But don't worry: Hubspot has the sitch on why no one is watching your videos. There is hope!
Color is Important
We touched on the importance of color (namely, color contrast) just recently, in my post on travel calls-to-action, but here's a more fleshed-out explanation: Brielle at Convince and Convert tells us why color is so important to web design, marketing emails, and other content. To start, it influences user psychology and actions; it increases conversion; and it says something about your brand. And that's just the beginning.
SEO for New Travel Websites
If you're building a new website for your vacation rental, inn, travel agency, or other travel offering, chances are SEO is bouncing around your brain. You know that SEO is important, but you're not sure quite what it is, or how to make it "good." Well, SEO darling Yoast knows all about the business of optimizing websites for search, and they've published a great how-to on SEO basics for new (and, honestly, even established) websites.
20 Not-so-Common Tools for Your Content
If you're in the content-creation game – and ALL travel brands should be creating their own content! – then you'll appreciate this post from Irina at the Content Marketing Institute. Because any writer knows that writing sometimes feels like a shot in the dark (will they read it? will they like it?), all writers can also appreciate these 20 lesser-known tools to evaluate your content. Analyze your headlines, brainstorm better ideas, and overall create better content that will attract (and convert) more guests.