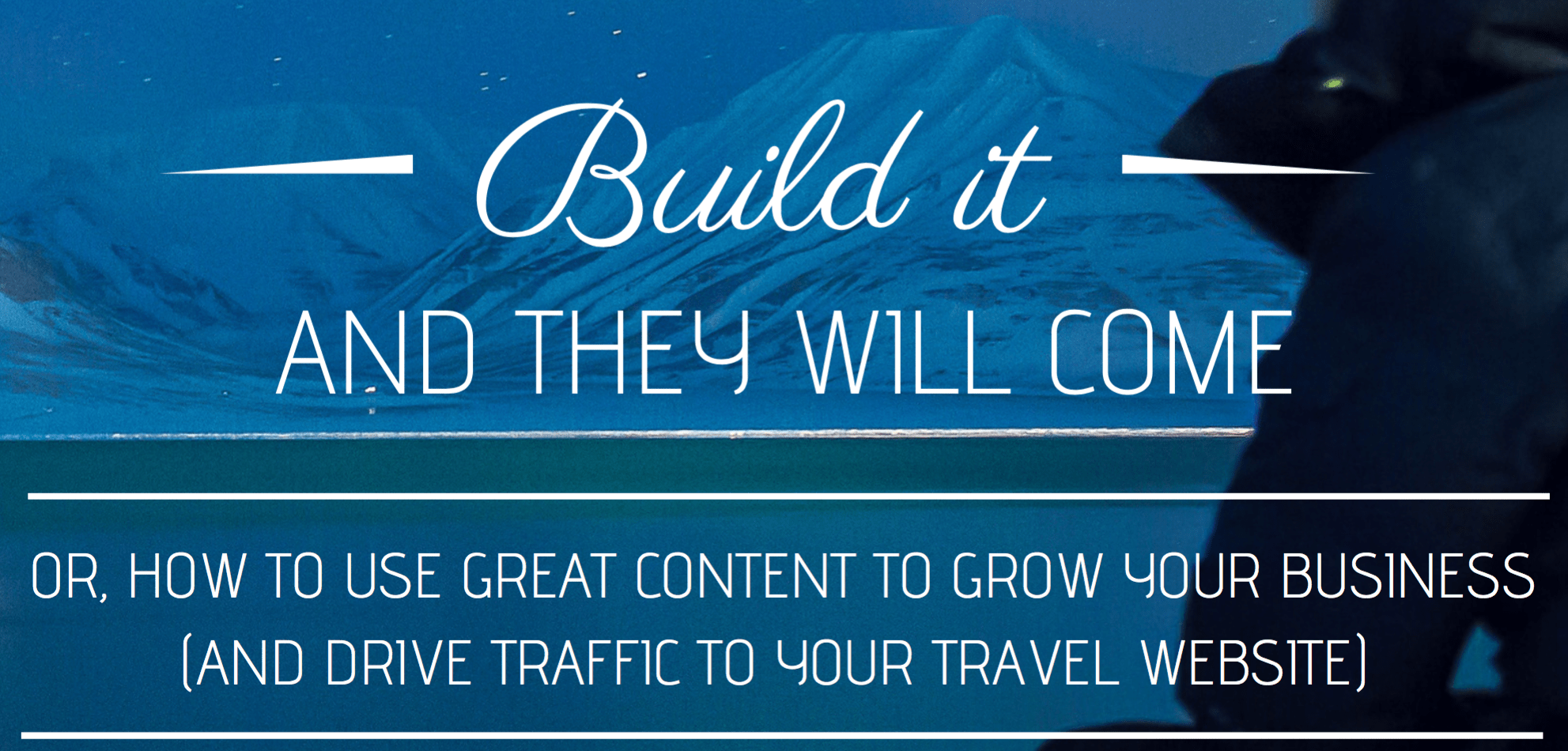 Did you know that 95% of website visitors (= your potential guests) only look at the first page of search results?
Even more sobering, 50% of all clicks go to the top 3 results: Google Page 1, results 4-10… well, they're not as powerful as they used to be. So, how do you climb to Google Page 1, top 3 results? With content marketing, that's şişli escort how.
Content marketing for travel is all about climbing to the top of the pile (even if it's a small pile – more on that in the guide), so you can choose the right keywords, pull more website traffic, get more bookings, and grow your hotel, vacation rental, or other travel business.
And that's why I'm so excited to announce my new, free guide: How to Use Travel Content Marketing to Grow your Business.
Grow Your Business with Travel Content Marketing
This guide stands at the intersection of content marketing and more bookings.
This is a deep topic so first, my rule of thumb: If any of this ever feels like too much, table it (temporarily). The goal of this guide is to empower you to create content, not to overwhelm you. So, do what you can because any content is better than no content.
Of course, you don't want to settle for just "some;" we're aiming for great content – content so good, people would pay for it. (Even though you're giving it away for free.)
That's because free, no-strings-attached, high-quality, and unique information builds trust and authority. It's also the perfect way to spark a conversation with your guests, build rapport, provide dynamite information, and really showcase your company's personality.
Not to mention, boost your SEO, snag great backlinks, build authority, and… well, you get the drift.
So, what are you waiting for? Subscribe to receive your free guide to travel content marketing, and get started today!