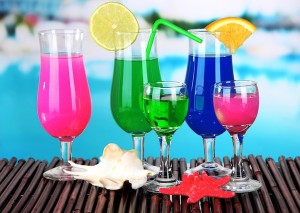 Take a trip back in time… to the most beautiful place in the world… a breathtaking gem from a bygone era. In this land of contrasts… where yesteryear meets modern day… there's something for everyone. Rich cultural heritage… beautiful views… blah blah blah…
SNORE. I have another one for you: pass me the barf bag, I'm going to be sick. We hear these travel writing clichés ad nauseum, and yet travel writers still use them. You might even find them – gasp! – scattered throughout your website copy or blog posts.
But here's the hard truth: the quickest route to a boring, uninspired website is, of course, boring, uninspired content. Lackluster descriptions and repetitive copy; superlative everything and regrettable clichés – they're killing your copy. And they're robbing you of bookings, of guests, and of revenue.
You may think you're using strong adjectives and illuminating imagery, but if the rest of the Internet – and his mother, brother-in-law and great-grandmother – also use those phrases, they're too overused to be descriptive. You don't need to become the next great travel writer, but you do need to describe your offerings and benefits. Clichés disappear. Your readers don't even see them. They don't register. Because when you've heard that a billion things are spectacular, nothing really is.
Check out these four travel clichés to avoid – and their better alternatives:
1. Hidden Gem
Also known as a best-kept secret or a hidden jewel, this destination or activity is no longer hidden or a secret – you're writing about it online, where billions can see. Drop the cliché and say what you mean: secluded, private, remote, isolated, or untouristed.
2. Unique
Even if you own an underwater hotel, you're not unique (or, gah, truly unique!); that would mean there's absolutely nothing like you, anywhere else in the world. Instead of such insincere hyperbole, tease out your most outstanding features – whatever you would otherwise describe as unique. Does the sunset reflect off your infinity swimming pool? Is your hotel within walking distance of six waterfalls? That's what you want to say.
3. Nestled
This is one of those borderline adjectives: if your hotel really is nestled into a forest or mountainside, go for it. But keep in mind that nestled means surrounded, or half hidden – like a bird's nest nestles a newly laid egg. So unless your hotel or attraction is a Hobbit house, you should probably choose another adjective. Try situated, located, surrounded, or sits.
4. Colorful
In travel, lots of things are colorful: handwoven textiles, a street market, a sunset, hotel linens… Anything with color – and that's everything – is colorful. So think about what you really mean. What plants are used to hand-dye those textiles? Do stacked fruits at the market bear the telltale, vibrant signs of heirloom varieties? Forgo "colorful" for interesting details that describe beautiful hues and the stories behind them. If you're really stuck for a colorful adjective, try vivid, variegated, or prismatic; you can also opt for a noun like kaleidoscope (e.g. a kaleidoscope of rich textiles and hand-dyed hues). Just don't overdo it.