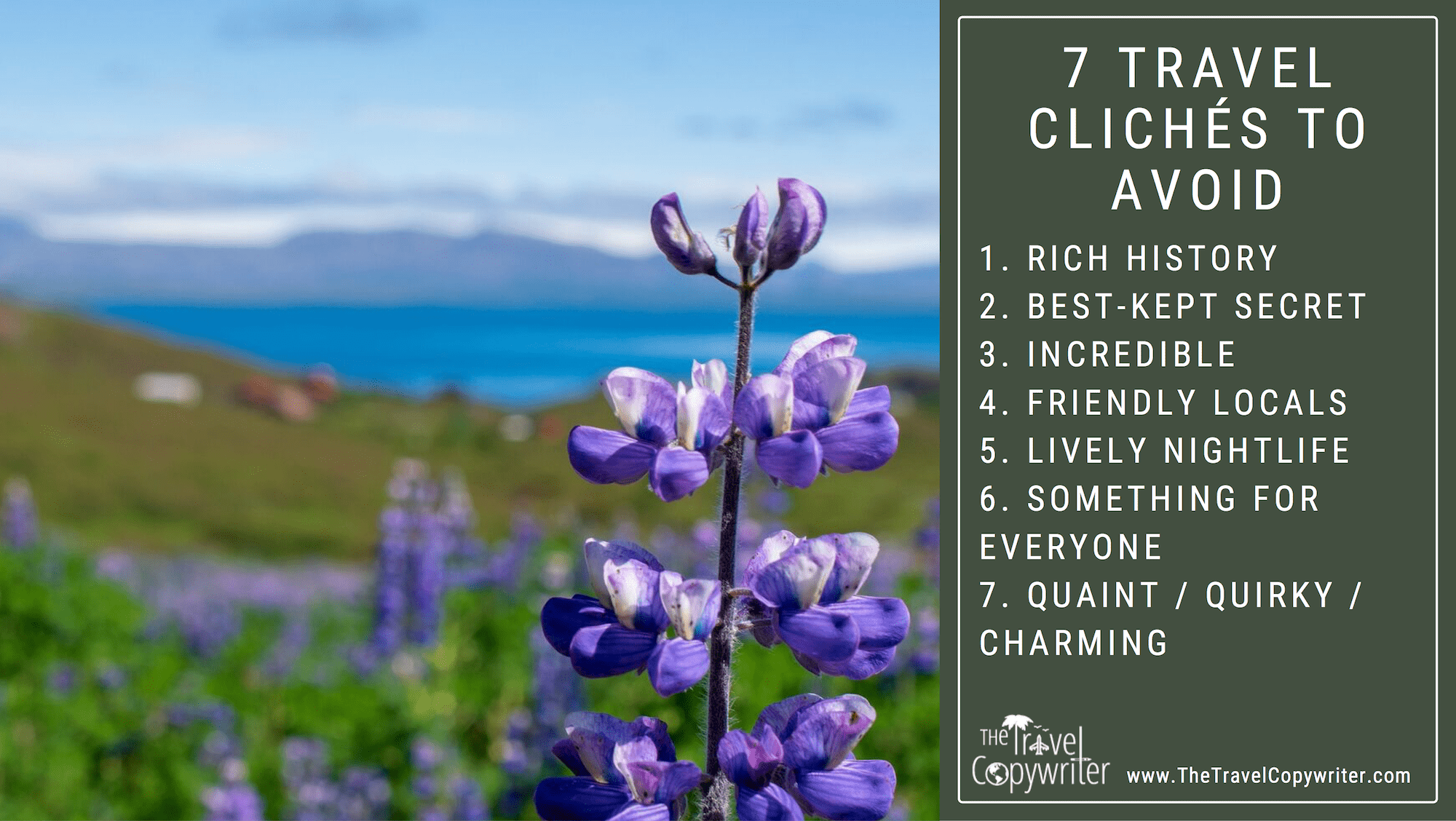 Thumb though most travel writing and you'll notice something: certain words and phrases are used over and over and over. Like a cheap… well, never mind; that's another cliché entirely.
It goes a little something like this: All views are spectacular. City centers always seem to be bustling hubs. Every church, bridge and B&B is charming. Markets and cultures are invariably colorful.
And if not that, well – you have your synonyms. Beautiful. Crystal clear. Stunning. Quaint.
Except, we know these descriptors can't always be true. Anyone who travels knows that some views are marred; some downtowns feel claustrophobic; some oceans are muddied; some bridges are crumbling; and in some markets, the stench is more memorable than the sights.
Imagery is paramount in travel writing. (So is accuracy, to be clear.) The question is – is imagery as important to travel copywriting?
Travel writing and travel copywriting are two different beasts, after all: The former is creative nonfiction; the latter is marketing with purpose (aka, a goal in mind). That said, when it comes to description, travel writing and travel copywriting are very much the same: you want to hint and entice with your words.
The question is, whether you're updating your hotel's website, brainstorming your latest blog post, or penning a new itinerary for your travel agency, is your copywriting word choice as important as spelling out your amenities, getting in a few SEO keywords, and inserting your travel calls-to-action?
In short, the answer is YES. A huge (and hugely emphatic) yes.
But, maybe not for the reasons you think.