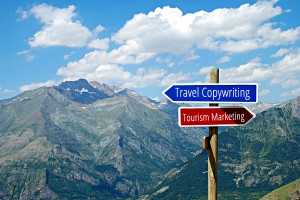 Can you believe it's already May? Here in Costa Rica, for more than 100 years the country has celebrated the coming of May – my favorite month! – with an official holiday: Labor Day (el Día del Trabajador). For most, it's simply a day off of work – a thank you for a year's worth of jobs well done.
So in the spirit of Labor Day, no matter where you live or when you celebrate the day officially, I congratulate you on your hard work and perseverance. Building a better website, writing enticing blog posts, and creating a stronger, more effective travel marketing strategy ümraniye escort isn't easy. My hat is off to those who dedicate their days to these pursuits!
Happy Labor Day!

Cyrus Shepard has a great contribution to Moz's Whiteboard Friday, detailing Google's take on related websites and in this case, websites that share administrators in common. Cyrus doles out the good, the bad and a bit of the ugly – and tells you why you should care.
But Google, over the past decade or so, has spent an incredible amount of energy trying to figure out administrative relationships between websites, both to help you and sometimes to discount links between those sites or potentially some negative consequences. The reason that this is so important to Google is because, if you think about the link graph and relationships between sites, links between sites that are controlled by the same person probably shouldn't count as much as links that are editorial and controlled by other people…

It's no secret that I'm a big, big fan of email marketing. It's a great way to build a list of warm leads, keep your brand in front of people, share content, become a trusted resource, and… well, email marketing is great for a lot of things. But if you're stuck on how to actually grow your list, Adam Connell of Boost Blog Traffic recommends 9 WordPress plugins to help.
Do you want to know the secret to turning a casual reader into a blog subscriber? Show them an opt-in form and get them to complete it… The good news — dozens of WordPress plugins are available for you to choose from for creating high-quality opt-in forms (in fact the Boost Blog Traffic team have developed their own — Unpop). The bad news — dozens of WordPress plugins are available for you to choose from! So how do you choose the right one?
Remember when we talked about your traveler personas? Understanding your demographic is one of the most important elements of building your travel content strategy. But how can you actually get to know these personas? Simon Penson of Search kurtköy escort Engine Watch details 12 critical metrics, like social engagement and inbound links, to help you discover what kind of content your audience likes best.
We now share more data than we ever have in history. To put that into perspective, consider that in the past two years alone we have "created" 90 percent of all of the data in the world. And for marketers that's gold dust. The ability to accurately map the other interests, loves, and hates of your audience, how old they are, and what they are doing is rocket fuel for your content strategy (and wider marketing plans).

Inbound marketing is, essentially, the measures your travel brand takes to attract new visitors to your website and convert them into paying guests. Popular methods of inbound marketing include blogging, social media, and your website. Kurtis Bohrnstedt of the Moz Blog dishes up 2014's inbound marketing trends – the things you should care about today, so you don't fall behind tomorrow.
Marketers reported that demand for content creation increased by 70.94% in 2013, falling in line with most projections from early 2013. This trend is also expected to continue throughout 2014. Analytics was the second highest in demand, with an increase of 64.46%.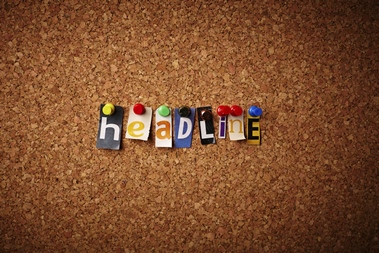 tuzla escort
A blog post headline is, without a doubt, the most important part of a blog post. Why? Because in 70 characters or less, you must convince Internet strangers that what you've written is worthy of a click. And that's a lot harder than it seems. Luckily, Hubspot's Ginny Soskey has the details on seven of the worst headline mistakes – and how to remedy each.
When people first start trying to create content that's supposed to be easy to find with search engines, they'll often keyword-stuff headlines. A simple guide to Facebook for marketers becomes something like "How to Generate Leads With Facebook, Run Facebook Ad Campaigns, gaziantep rus escort and Get More Likes on Facebook." Holy keyword stuffing, Batman!
This statistic hurts: According to Hospitality Times, the average hotel website converts only 2-3% of visitors and approximately 95% of would-be guests abandon the booking process before completing their reservations. Yikes. So how can you boost your conversion rate? Aileen Hoang of E-Marketing Associates has five answers. pendik escort
Instead of leading your potential customers through a lengthy and complicated booking process, it is highly recommended to shorten the amount of time and steps required to successfully make a reservation. By decreasing the number of obstacles between a customer and a sale, you greatly increase the likelihood of acquiring more reservations.
Additional Reading
Wait, there's more! Don't miss these excellent and informative posts from around the web. bakırköy escort
SaveSave