Editor's Note: This is part four of The Zen of Travel Content Marketing series on building an inspired (and inspirational) content strategy for your hospitality or tourism business. (Still not convinced you need content or a blog? You do.) As I publish each new installment, I'll link it at the bottom of this post.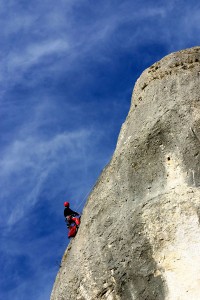 Well, you've done it! You've developed your travel content strategy. You've dug deep to develop your guest personas. And you've discovered where travelers congregate online. Believe it or not, it's time to actually talk content.
Exciting, I know! But just a hot second. Close that blog prompt. Step way from Twitter. We're not to content creation quite yet. Before you write one new word, you must first review everything you've already written – your existing content. Because unless your company is brand new, chances are you have some good content already floating around – brochures, newsletters, attraction information, and other text just begging for some attention.
This is the week of the content audit: the week you sort through all your raw materials and evaluate each on its performance and effectiveness. This is the week of repackaging, reworking and rewriting the best of the best. This is the week your content marketing team puts their heads together. And this is the week you ask yourselves:
Does our content speak to travelers' pain and passion points?
How engaging is our content?
Is our content sharable?