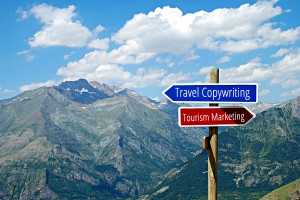 I should have titled this post, "10 Things the Tourism Industry Wants You to Know About Building Relationships and Getting Bookings." For the sake of consistency, I'll stick with my regular format. But you should know that headlines are important – 90% increased response important! Other great tidbits from industry leaders this week include tips on creating un-shitty blog content, taking advantage of Google's travel-friendly marketing options, thriving after Google Panda, and evolving trends in hospitality technologies.
Top 5: Travel Copywriting
Mike Davis over at the YouMoz blog has a great post on content creation for small businesses. It's a long one, but full of solid information: outsourcing writing, social istanbul escort marketing, and quality vs. quantity. Fun excerpt: "One piece of well written/insightful content is worth more than 50 piece-of-shit blog posts."
Sometimes it's the little things – things as tiny as one word. Smriti Chawla over at Visual Website Optimizer offers up an excellent lesson on the importance of headlines, with an example of how one word increased sales by nearly 90%. Now quick, go check out all the headlines on your website!
And speaking of headlines, Sean D'Souza has the deets on how to write great ones: three core principles of writing headlines that trigger curiosity. (Piqued your interest, right?) Sean gets bonus points for calling headlines "time bombs." Yes, indeed!
Have you ever wished you could get the inside scoop on potential clients – what they like, what makes them click the "BUY" button? Copywriter Karon Thackston says you need to do some detective work. I love – and cannot agree more – with her advice to write less about you and write more for your visitors.
Panda and Penguin slaughtered the status quo of search engine positioning, sex hikayeleri but now that we're on the other side we can see that the end result is worth it: better quality, more relevant search results. So how do you get onto Google Page 1? Eric Enge at Search Engine Watch says that after Google Panda, exceptional content is essential. It's not just about producing original content; you have to eliminate "sameness" – differentiate your website from all others.
Top 5: Tourism Marketing