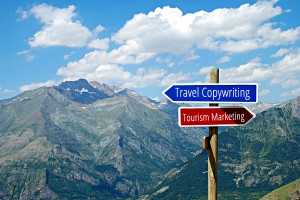 Today's roundup is incredibly inspiring – info-rich, actionable posts you can really sink your teeth into.
But that's my opinion. I'd love to hear from you. What kind of inspiration is most helpful for you? What kind of content do you want to read in these roundups? What are you favorite blogs for travel & hotel marketing, copywriting, and social media? Let me know, fatih escort and I'll scour the the nets every other week in search of what you want to read most.
So seriously, please hop on down to the comments and fill me in: What do you most want to read in these weekly roundups?
Do you know the difference between a CMS and your CTR? Or how CPC is related to PPC? You may not be familiar with the acronyms, but you're hopefully familiar with the terms: content management systems, pay-per-click, retweets, and more. Hop on over the Blue Magnet for Michelle Laing's post on the acronyms and terminology every travel marketer should know and understand.
Are you advertising on Facebook? If it's something you're considering, Noah Kagan has some great insight on where and how to spend your first $100. Considering he's spent $2+ million buying Facebook ads – and riding their success – this is some solid advice for anyone looking to get their fındıkzade escort toes wet advertising on the web's largest social network.
kocaeli escort
A little inspiration can go a long way. You know you need travel content marketing, but if you've ever struggled with ideation, creation or implementation, Econsultancy's Chris Lake has a whole list of companies that are doing it not only right, but well.
kadıköy escort
What do the right email subject line, the right content and the right time have in common? They can help you beat the industry standard of 81% guest abandonment rate at the time of booking (holy say whaaaat?!). Email marketing is one of the most effective sales methods, but it's important to do it right – starting with that subject line, content and the time you click send.
Did you know that 42% of leisure travelers and 55% of business travelers read reviews before booking? Or that 25% of travelers book hotel rooms on their smartphones? No? Then you should check out Google's "The 2013 Traveler" study or, in the absence of time, at least give a thorough read through Hospitalitynet's insightful takeaways. gaziantep escort
Call me biased, but as a travel content marketer I believe that a professional writer can add a lot to your company's content campaign. Moz's Mackenzie Fogelson offers up an excellent guide to hiring an expert blogger, creating efficient and scalable content, and working together to create strong deliverables that propel your business, boost conversions, and drive bookings.