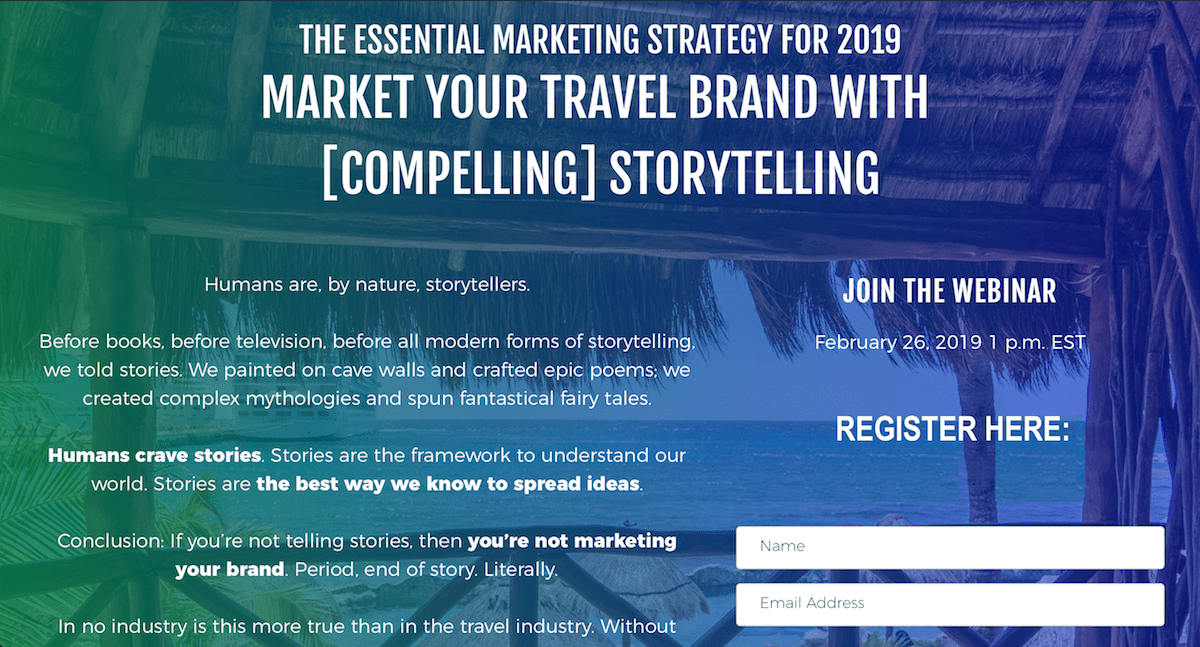 You're invited! I am very pleased to announce my upcoming collaborative webinar, Market Your Travel Brand with [Compelling] Storytelling.
I'll be joined by Mimi Mudd, a spa and yoga consultant to boutique hotels, vacation rentals, and other travel businesses. We hope to see you there!
Webinar Date: February 26th, 2019
Webinar Time: 10 a.m. PST / 12 p.m. Central (Costa Rica) / 1 p.m. EST
We'll Discuss: 
How to craft a great story – specifically, your brand story;
How easy-to-implement service upgrades can revolutionize your story;
How to 

identify

 the guests who care; and

How to convert genuine interest into bookings
More Details:
Humans crave stories. Stories are the framework to understand our world. Stories are the best way we know to spread ideas.
Conclusion: If you're not telling stories, then you're not marketing your brand. Period, end of story. Literally.