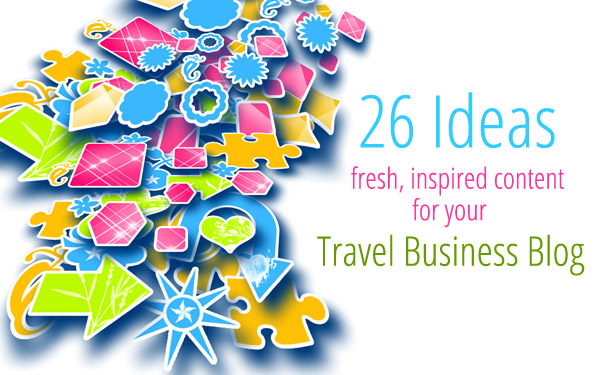 (Update: After you're done here, see the second version of this post, 26 Inspiring New Ideas for Your Travel Blog Content.)
Whether you're a hotel, travel agency, tour operator, or other hospitality vendor, your travel business blog should always be engaging. Your goal is to nourish relationships with past clients and to build new connections with potentials. And to do that, you have to produce what's known as "evergreen content." Like a cypress tree, evergreen content stays fresh and interesting year-round. It's timeless. For you, that means blogging about topics that will always interest travelers – not old news or your participation in the latest industry conference.
Understanding evergreen content is one thing, but producing it is quite another. If your company's travel blog is active – that means you post at least once a week, minimum – you need to craft 52 fresh, engaging posts a year. After a year or two (or hell, even a month or two), you might think you've run out of ideas. So here are a few of my favorites – half a year's worth, in fact! – to pump up your posting schedule and put a spark back in your content creation.