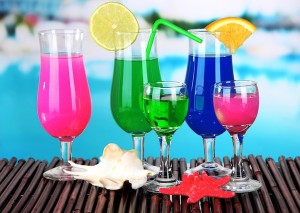 Take a trip back in time… to the most beautiful place in the world… a breathtaking gem from a bygone era. In this land of contrasts… where yesteryear meets modern day… there's something for everyone. Rich cultural heritage… beautiful views… blah blah blah…
SNORE. I have another one for you: pass me the barf bag, I'm going to be sick. We hear these travel writing clichés ad nauseum, and yet travel writers still use them. You might even find them – gasp! – scattered throughout your website copy or blog posts.
But here's the hard truth: the quickest route to a boring, uninspired website is, of course, boring, uninspired content. Lackluster descriptions and repetitive copy; superlative everything and regrettable clichés – they're killing your copy. And they're robbing you of bookings, of guests, and of revenue.
You may think you're using strong adjectives and illuminating imagery, but if the rest of the Internet – and his mother, brother-in-law and great-grandmother – also use those phrases, they're too overused to be descriptive. You don't need to become the next great travel writer, but you do need to describe your offerings and benefits. Clichés disappear. Your readers don't even see them. They don't register. Because when you've heard that a billion things are spectacular, nothing really is.
Check out these four travel clichés to avoid – and their better alternatives: